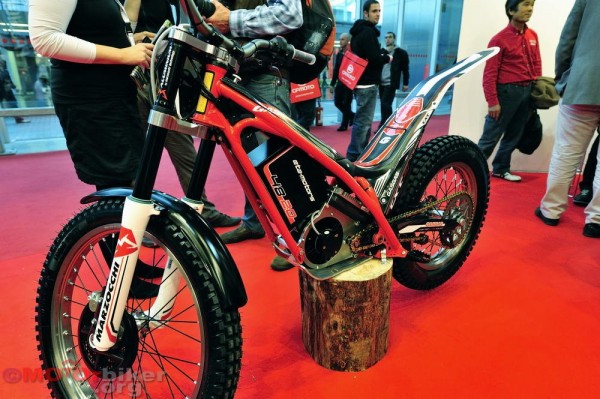 Gas Gas had their TXT-E on display at EICMA. As mentioned in a previous post it is said to be planned for production.
Mike Werner snapped some pics of the Gas Gas electric trials bike at EICMA 2011 and Trail World found the video below of Adam Raga showing what an electric trials bike can do in a small space.
via: Trail World pic: MotoBiker.org
Adam Raga Rides Gas Gas TXT-E At EICMA *Video* ©, .
Plug it, Share it:

Go to Source