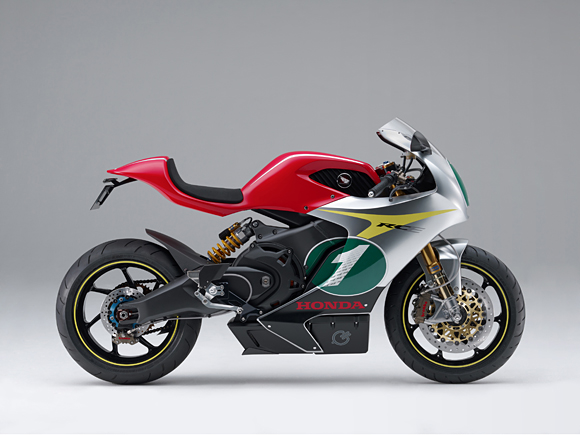 Honda RC-E Electric Superbike
Until today it seemed Honda was content to dabble in commuter electrics while smaller, more nimble companies tested the waters of electric motorcycle racing and nailed down the market for electric two wheelers.
Then this morning the Honda RC-E hit the net. A beautiful retro race bike inspired body sits over a massive frame, motor and swingarm. Honda will not spill the beans on the specs until the 2011 Tokyo Motorshow next month. We can only guess if Honda designed this ebike's electric drivetrain in house or if they got some help from an EV drive design crew like Mission Motors. Mission has worked with Honda on a CR-Z hybrid electric race car and they have several clients they are working with behind the curtains.
For now this is all Honda has to say about the RC-E…
An EV version of a super sports bike that pursues the joy of riding. A powerful and smooth ride unique to an EV model is achieved with the 250cc-class compact body.
Man that RC-E looks good. I hope we see it on the track in the next few years. Hey, they did put a license plate on the back. Let's hope we see it plugged in at the local coffee shop.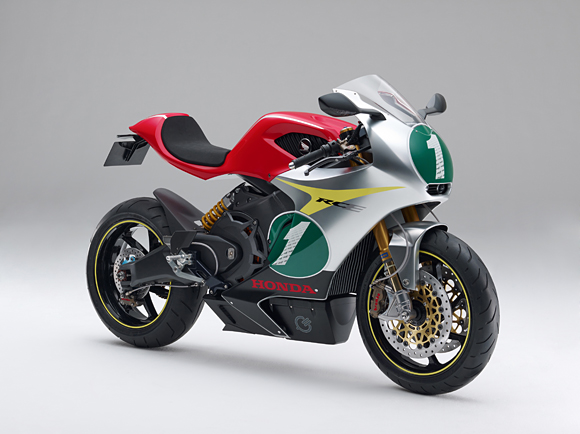 Honda also unveiled some cool commuter electric prototypes. I might post about them later. I don't want to look at them too much since Honda will probably leave them unchanged for a decade plus if they build them.
Honda RC-E Electric Superbike – Mother Honda Gets eSerious ©, .

Go to Source