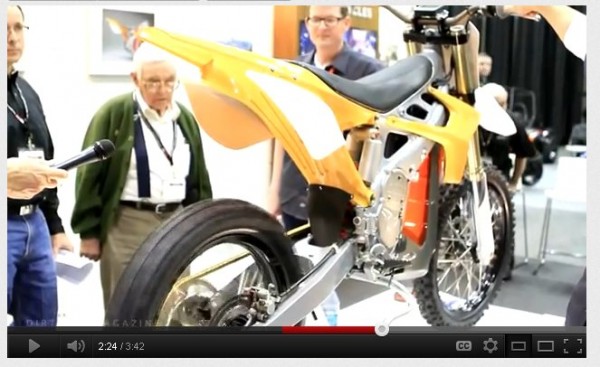 BRD RedShift MX – Click image to see vid
Motorcross Action Magazine had a nice series of interviews with vendors at the Indy Dealer Expo last weekend. Buried in the middle of the vid was an interview with Marc Fenigstein, founder of BRD Motorcycles. (see video below)
Marc explained the traits of the BRD RedShfit MX that electric bike fans already know: 50 aggressive miles of range on the road and 2 hours of aggressive riding on the trail. The MX is 250 lbs and has 40 hp at the rear wheel.
A few of the lesser known facts are BRD's approach to chassis and suspension design is to not try to reinvent it. Looking at the unique and beautiful frame construction this seems a little surprising. Also, they plan to sell the bikes street legal so customers can get the tax rebates and incentives.
Watch the video below to hear more. Jump to 12 minutes in.
Bonus cut! Here is a shorter interview from Dirt Rider:
Skip to 1 min 54 sec in.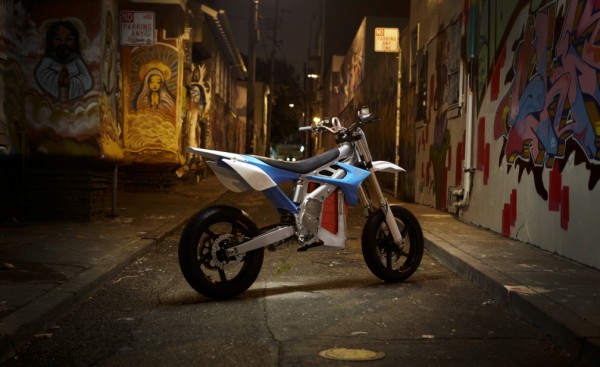 Interview with Marc Fenigstein of BRD Motorcycles ©, .

Go to Source