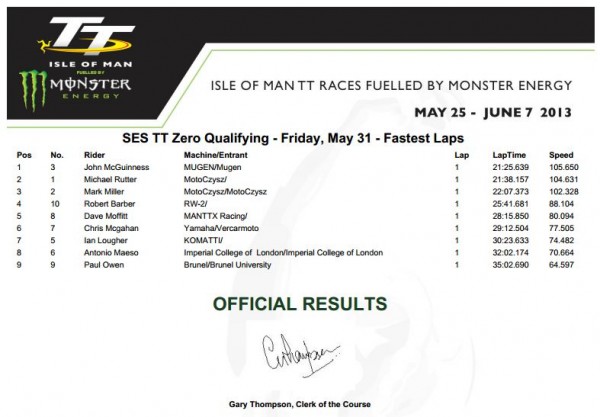 Looks like another close battle is in store for between the Mugen and MotoCzysz teams. The qualifying times show a strong improvement by Mugen and McPint over last year. Mark Miller also commented on facebook that his time has improved. Rob Barber also had a much faster lap than last year. Who knows what the strategy was today for each of the teams so we can't pick a winner yet.
It is great to see that so many teams completed the qualifying lap and the times are all strong. Congratulations to the teams on the great preparation work this year.
Does anyone know if Lightning Motors came to the Isle Of Man this year?
2013 SES TT Zero Day 1 Qualifying Times ©, .

Go to Source